Rooms of Memory - wiki
Edit
Everything we know so far about our beloved RoM. You are all invited to add content!
This is a fan-made wiki dedicated to the game Rooms of Memory (available on BigFish), the English-language version of the Russian game Mysteries of Time, developed by PlayMe8. We hope the information presented here will help you find your fun way through RoM.
Latest activity
Edit
Photos and videos are a great way to add visuals to your wiki. Find videos about your topic by exploring Wikia's Video Library.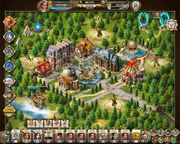 Ad blocker interference detected!
Wikia is a free-to-use site that makes money from advertising. We have a modified experience for viewers using ad blockers

Wikia is not accessible if you've made further modifications. Remove the custom ad blocker rule(s) and the page will load as expected.