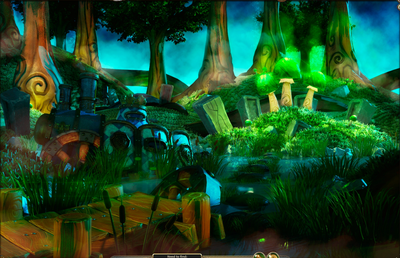 Main article: Valley of Magicians
It's either the plants are too big here, or the travelers are too small. Take your chances and don't be afraid to disappear in this imaginary mushroom world. Many amazing creatures inhabit this place.
Expedition
Edit
2 Dragon Tablets
5 Dragon Coins
2 Paper Lanterns
2 Lunar Fireflys

Type: Dragon Fergus
Food: 12.000
Feed Times: 42
Expedition Time: 4 h
Search Time: 12 h
| | |
| --- | --- |
| Organizer (Red Chest) | Dragon Tablet (1), Creature Summoning Scroll (5), Fiery Seal (1), Silver Tarra Card (50), Dragon Coin (3), Energy Extract (4), Sweet Roots (12), Latin Scroll (1) |
| Generous (Blue Chest) | Dragon Tablet (1), Creature Summoning Scroll (3), Dragon Coin (3), Silver Tarra Card (40), Energy Extract (3), Latin Scroll (1), Honey Drink (6) |
| Lucky (Silver Chest) | Dragon Tablet (1), Creature Summoning Scroll (2), Dragon Coin (1), Silver Tarra Card (30), Energy Extract (2), Lunar Nectar (6), Honey Drink (6) |
| Valuable (Brown Chest) | Creature Summoning Scroll (1), Silver Tarra Card (10), Energy Extract (1), Lunar Nectar (6) |
Items to Get
Edit
Ghost Banishers
Ghost Trap, Phial of Darkness, Old Amphora
Energy Sources
Soda, Energy Jam, Ethereal Catalyst, Bio-module
Gadgets
Bell, Hammer of Thor, Solar Lamp, Magic Magnifying Glass
Helpers
Dragon Egg, Refreshing Dew, Silicon Flint, Bright Button, Thorium Ore,
Golden Mask, Paranormal Trap, Genie's Dwelling
Maya Rune Chests
Small Kit, Medium Kit, Large Hunter Kit
Beast Rune Chests
Small Kit, Medium Kit, Large Hunter Kit
Dragon Food
Lunar Nectar, Honey Drink, Sweet Roots, Sugar Cane, Azure Grapes
Trophy
Less More
Special Items
Forest Key: Star Ore, Butterfly Wings, Moon Magic, Mirror Cube, Star Spark
Warder of Power/Scepter of Power: Blue Bird, Star Fabric, Crystal Knob, Emperor's Crown, Glass Scroll
Copper Telescope: Jet Fuel
Giant Fins: Jellyfish Poison
Ice Whirlpool: Deer Antler
Protection Mask: Copper Caterpillar
Rubber Gloves: Heat Fan
Parallel EventsEdit
Eleanor: I'm coming to you right away! Lairiel has told me that you have successfully walked through the grottos of the Ice Cavern. This means that you have almost reached the magical Mushroom Forest. I will accompany you around here. This place may seem out of this world at a first glance.
Carry out an expedition, feed Dragon Fergus and unlock the Mushroom Forest.
Explore in any mode.
Eleanor: A number of mysterious guards look after this place. Have you managed to feed the first guard? Be ready to meet other strangers and animals here. This world is very unpredictable and is full of uncertainties.
Key to HeartEdit
The quests for Forest Key and Betrayer's Mask appear alternating, starting with the 1st key quest, see sequence column. After collecting all items the assembly quests appear one after the other. Don't assemble the stuff when the popup appears, wait for the according quest! Otherwise you have to search the items again!
| Seq | Quest | Item | Mode | Location |
| --- | --- | --- | --- | --- |
| 1 | More Than Usually | Star Ore | Night | Mushroom Forest |
| 3 | Shadows | Butterfly Wings | Puzzle | Mushroom Forest |
| 5 | Prince of Shadows | Moon Magic | Reverse | Mushroom Forest |
| 7 | Ghost's Shadows | Mirror Cube | Shadow | Mushroom Forest |
| 9 | Catch by the Tail | Star Spark | Jumbled | Mushroom Forest |
Eleanor: Let's sum up the results of our first trip to the Mushroom Forest. We have found the Round Rock and the key to the Ghost's Heart. We still have to meet the Prince of Shadows. Neither I, nor a single magician from the Magician's Guild knows how he looks like. So, I am afraid that you have to figure it out on your own. Good luck!
Eleanor: By the way, please, don't forget that the Book of Shadows calls the Prince of Shadows the key to taming the magical animals. Unfortunately, I don't know what role the magical animals play in our adventure at this moment.
Butler Alfred: There is a very special book in the library. I feel like I am a real British detective after reading it. We're going to assemble an Artefact from the evidence that we have. Hopefully, this Artefact will shed some light to the personality of the saboteur that we are looking for.
Butler Alfred: The Artifact is assembled! The conclusion is the following. Our opponent is obviously a magician. First of all, he has the knowledge of a magician and of a portal keeper. Secondly, he can travel to the same places in the universe as you can. Moreover, this person is very well informed of everything that has been going on recently. Let's find the betrayer among us.
You will come back to this room later with quests from higher rooms.
Next stop: Castle on the Mountain
Search Thingies
Edit
| | |
| --- | --- |
| Airplane | |
| Amanita | |
| Backpack | |
| Barrel | |
| Bicycle | |
| Bugle | |
| Butterfly | |
| Cheese | |
| Chess Piece | |
| Crown | |
| Cup | |
| Flamingo | |
| Hat | |
| Knife | |
| Lady's Kiss | |
| Lemon | |
| Moon | |
| Old Scroll | |
| Playing Card / Ace | |
| Plush Bunny | |
| Raven | |
| Teapot | |
| Toy | |
| Violin | |
| Wood Chopper | |
Ad blocker interference detected!
Wikia is a free-to-use site that makes money from advertising. We have a modified experience for viewers using ad blockers

Wikia is not accessible if you've made further modifications. Remove the custom ad blocker rule(s) and the page will load as expected.