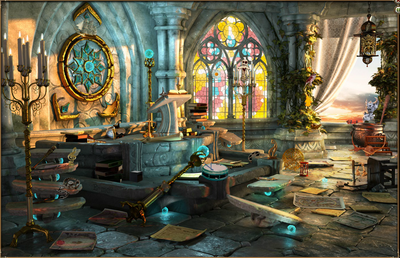 Main article: Valley of Magicians
During late fall, right before winter, fresh white snow covers the floor of this Hall. The best students come to this Hall and go through the initiation ceremony to become wizards and magicians.
Expedition
Edit

Type: Lava Dragon Meratar
Food: 4.000
Feed Times: 20
Expedition Time: 4 h
Search Time: 12 h
| | |
| --- | --- |
| Organizer (Red Chest) | Dragon Coin (1), Crystal Harp (1), Lunar Firefly (1), Energy Extract (3), Dragon Tablet (1), Lunar Nectar (12), Silver Tarra Cards (20) |
| Generous (Blue Chest) | Dragon Coin (1), Lunar Firefly (1), Silver Tarra Cards (10), Energy Extract (2), Dragon Tablet (1), Fruit Ambrosia (6) |
| Lucky (Silver Chest) | Dragon Coin (1), Apple Pie (6), Silver Tarra Cards (5), Energy Extract (1), Dragon Tablet (1), Fruit Ambrosia (6) |
| Valuable (Brown Chest) | Energy Extract (1), Apple Pie (6), Silver Tarra Cards (3) |
Items to Get
Edit
Ghost Banishers
Ghost Trap, Phial of Darkness, Old Amphora
Energy Sources
Soda, Energy Jam, Ethereal Catalyst, Bio-module
Gadgets
Magic Magnifying Glass, Bell, Hammer of Thor, Phase Watch, Solar Lamp
Helpers
Dragon Egg, Refreshing Dew, Silicon Flint, Paranormal Trap, Genie's Dwelling, Bright Button, Thorium Ore, Golden Mask, 
Maya Rune Chests
Small, Medium and Large Kit for Beginners
Beast Rune Chests
Small, Medium and Large Hunter Kit
Dragon Food
Lunar Nectar, Honey Drink, Sweet Roots, Sugar Cane, Azure Grapes
Trophy
Initiation to Magic
Special Items
Scepter of Shadows: Cherry Handle, Unicorn Hair, Black Ore, Lavender, Ice Spells
Key of Truth: Star Light, Platinum Bar, Jasmin Flower, Ice Resin, Crystal of Silence
Betrayer's Mask: Controlled Cracker
Copper Telescope: Blue Glitter, Star Map
Giant Fins: Nimbus, Rusty Trident
Ice Whirlpool: Box with Snowflakes
Protection Mask: Snow Generator
Rubber Gloves: Rain Generator
Initiation to MagicEdit
Melissa: Oh, it seems that Alfred has taken pity on us. I know that he has been thinking about the Professor's secret for a long time. I also know that Alfred has been looking for a proper way to tell you about this mystery. It is quite difficult for him because he still doesn't believe that someone can have any magical abilities. Now it's my turn to give you several advices which I have been keeping for a moment like this one.
Organize an Expedition, feed the Lava Dragon Merator and unlock the Initiation Hall.
Explore in any mode.
Melissa: The Initiation Hall is a very special place and the first part of the Magic Path. This is the place where all the students who showed their extraordinary abilities were initiated to the secrets of the magical world, which was starting right behind the Magic Gates."
Misty LadderEdit
| Quest | Item | Mode |
| --- | --- | --- |
| First Test | Star Light | Night |
| Dark Matter | Platinum Bar | Puzzle |
| White Magician | Jasmine Flower | Jumbled |
| Mysterious Girl | Icy Resin | Shadows |
| Complicated Trail | Crystal of Silence | Night |
Melissa: While we have been trying to understand the initiation ceremony, finding out the secrets of the White Magician, and looking for the trail of the mysterious girl, you have already assembled the components of the third key. As far as the map shows, this key unlocks the Gazebo of Meditation. This is going to be the next stage of our wonderful adventure.
Melissa: Don't be afraid to unlock the Gazebo! I know what you think. The Gazebo is floating in the air. The steps which lead to the Gazebo are covered in fog, which covers a deep abyss. There is nothing scary here. We are in the world of magic and you have inherited the Professor's skills and knowledge. Besides, you have passed the Initiation Ceremony. Let's go to the Gazebo!
You will come back to this room later with quests from higher rooms.
Next stop: Meditation Gazebo
Search Thingies
Edit
| | |
| --- | --- |
| Bell | |
| Chamomille | |
| Clog | |
| Cube | |
| Deer Horns | |
| Door Handle | |
| Drum | |
| Dynamite | |
| Falcon | |
| Film | |
| Gargoyle | |
| G-Clef | |
| Knight Helmet | |
| Oak Leaf | |
| Physical Formula | |
| Sailboat | |
| Scales | |
| Seal | |
| Snail | |
| Spider Web | |
| Spinning Top | |
| String | |
| Trap | |
| Trembita | |
| Voodoo Doll | |